Xiaomi is the leader in the wearables market, thanks to the widespread success of its Mi Band fitness tracker. Mi Band 3 which added touch controls, and Mi Band 4, the first to bring a color display, are two of its best-sellers. Both of these fitness trackers are loaded with features to the brim and Xiaomi recently introduced a delightful new feature, i.e unlocking laptops with the Mi Band. Yeah, Xiaomi recently pushed out an update to the Mi Fit companion app. It adds the laptop unlocking functionality, which is limited to Windows for now, to the Mi Band 3 and Mi Band 4. I got this feature working on my laptop this morning, so I thought why not share a quick guide on how you can unlock any Windows laptop with the Mi Band 3 or Mi Band 4.
Unlock Windows Laptop with Mi Band 3/ Mi Band 4
Note: You will need to have the latest version #4.0.17 of the Mi Fit app installed on your Android or iOS device. I tested this feature using Mi Band 3 (firmware version #2.4.0.32) and Moto G5 Plus.
1. First, open the Mi Fit app (Free, Android | iOS) and access the Mi Band settings via the 'Profile' page.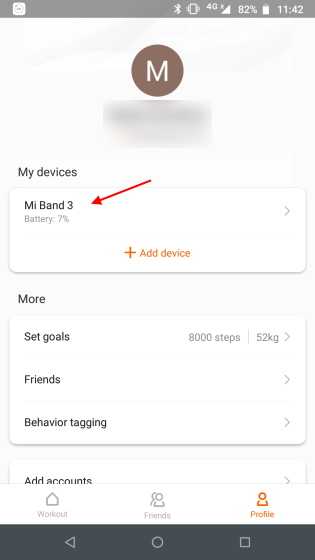 2. Scroll down on the settings page and tap on 'Lab' to find the newly added 'Unlock Mi NoteBook' option. Simply toggle it on to enable the feature.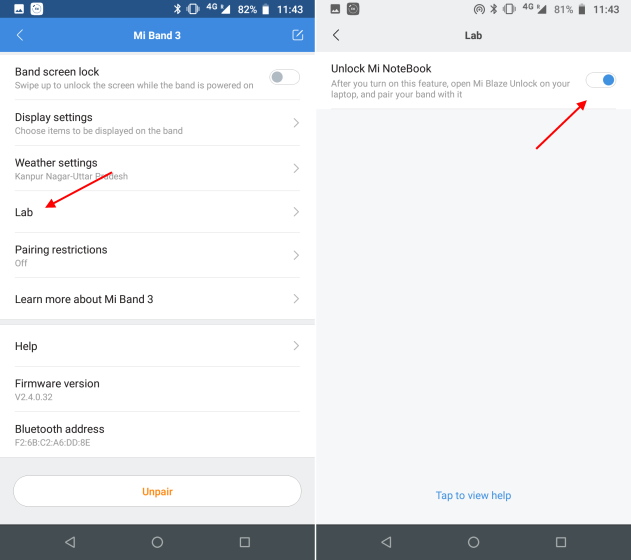 3. Now, hop onto your Windows laptop. Open the Microsoft Store and download the 'Mi Blaze Unlock' app. If you are unable to find the app, just like me, follow the steps below else skip to Step 7.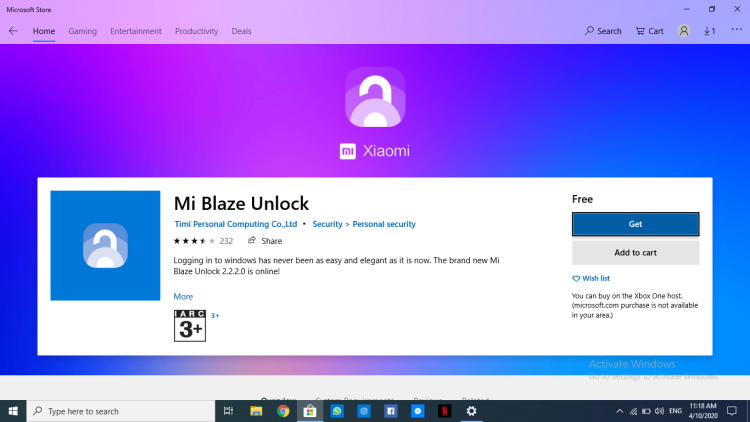 4. The Mi Blaze Unlock app currently doesn't seem to be available on Microsoft Store in India. But, there's an easy workaround to it. Just navigate to 'Settings > Time & Language > Region' on your Windows laptop.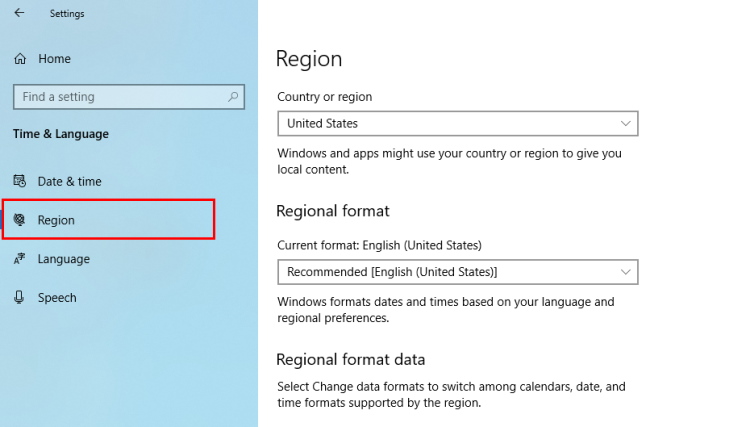 5. Your country or region should most likely be India. From the dropdown menu, you now need to change the region to China.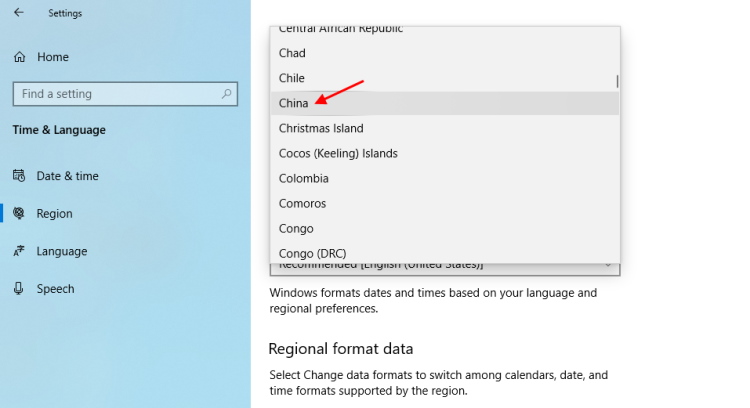 6. Once you have changed the region, open the Microsoft Store and search for the 'Mi Blaze Unlock' app once again. You will now see the app pop up in your search results. Go ahead and install this app on your Windows laptop.
7. Now, fire up the 'Mi Blaze Unlock' app. You will need to have a PIN code set up on your Windows machine to move forward with the pairing process.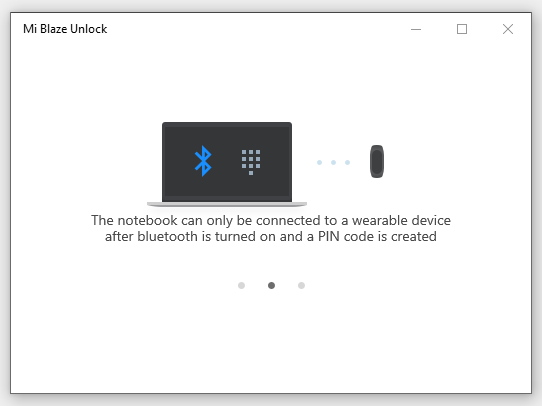 8. Pair your fitness tracker, be it Mi Band 3 or Mi Band 4, with your Windows laptop over Bluetooth. You will have to tap the Mi Band's button to complete the pairing process.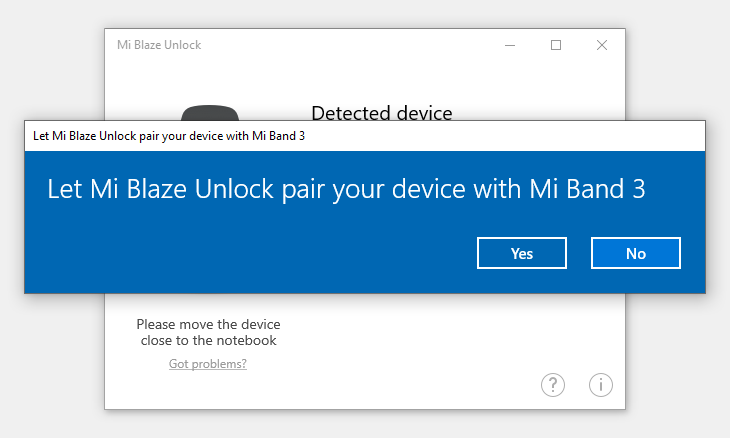 And that's all, you are good to go. You can now unlock your Windows laptop using the Mi Band 3 or Mi Band 4. The unlocking feature uses Bluetooth and operates based on proximity. If you are wearing a paired Mi Band on your wrist, your Windows machine will unlock automatically when you are nearby.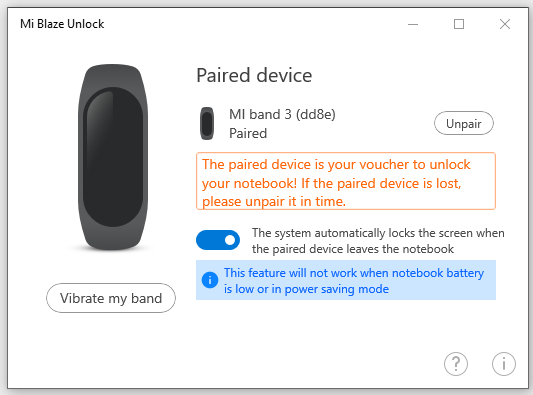 You will simply need to hit the space bar or swipe up on the lockscreen (if you own a touchscreen Windows machine) to get in. Also, your Windows laptop will auto-lock when you walk away from it. Pretty amazing, right?
Mi Band 4/ Mi Band 3 Become More Powerful
As you can see, the laptop unlocking feature for Mi Band 3 and Mi Band 4 will certainly come in handy for many Mi Band users out there. You no longer need to worry about locking your Windows laptop when you walk away. Also, you don't need to enter a PIN code every time you want to unlock it. So yeah, I see this as a win-win.
Join our Telegram channel to stay updated : Channel link