We all know that Xiaomi locked their device bootloader for safety but sometimes we want to Root our phones and also want to do other things. For that reason, we need to unlock our device bootloader. I think you want to find a perfect unlocking guide for your Xiaomi device. Don't worry. Because you aren't in the wrong place. I hope after reading this thread you will unlock your device without any problem. So, without waste, any more time lets get started.
Notice
Before unlocking, backup your all data on your Computer/Mi Cloud/GDrive/Mega or other places. Because you will be lost all data and your device will reset automatically. This tutorial is only for Windows Computer.
What is Bootloader
The bootloader is a program that starts whenever a device is powered on to activate the right operating system. It is therefore not only a trait reserved for Android but also one that can find out all devices with an operating, be it a smartphone, a tablet, a PC, etc.
Why Xiaomi or other company locked their device Bootloader
Manufacturers lock the bootloader of their devices so that only the operating system installed on the device can be used. Unlocking the bootloader allows you to install unauthorized software, this operation voids the warranty of your device.
Risks of unlocking Mi Devices
◈ By unlocking the device you agree that this may bring
changes to some parts of the system. These changes may damage the device.
◈ After the device is unlocked, it becomes less secure and more vulnerable to malware attacks, which may lead to the disclosure and loss of your private data.
◈ Anyone can flash your device and changed IMEI easily.
What can I do after unlocking my device bootloader
You can Root your device, edit BuildProp, can install any custom recovery and custom ROM also.
Can I Re-Lock my device bootloader
You can do it from Platform tool or flash official ROM by select the "Clean all and lock" option. Tutorial: Here
How I can check my Xiaomi device bootloader is lock or unlock
Go to Settings – About phone – MIUI Version (Tap 7 Times) You can see a message "Now you are a developer" – Additional Settings – Developer Options – Mi Unlock Status. You can also check it from the Computer by typing "fastboot oem device-info".
How to Unlock Bootloader of any Xiaomi Phone
Before applying you have to wait 1-15 days for permission. Now lets start main tutorial.
01. Download "miflash_unlock-en-xx.xx.xx" from here and extract it by using WinRar/7 Zip/others.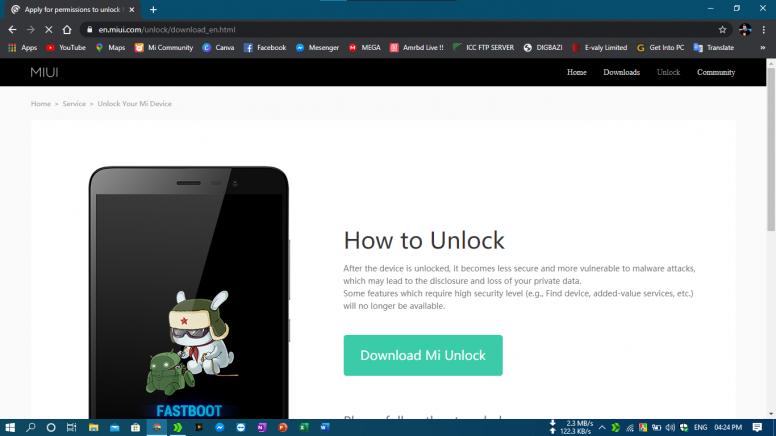 02. Go to Settings – Additional Settings – Developer Options – then enable "USB debugging" and "OEM unlocking".Click on the name because sometimes the pointer can't enable the option properly. You can also skip these steps. Because it's not necessary.
03. Now go to Settings – Additional Settings – Developer Options – Mi Unlock Status. Now connect your device with the internet by using mobile data and click "Add account and device". You must be needed to log in your Mi account with your device. After successfully added the Mi account with your device, you can see a success message. If you see other's messages like error or failed then log out your Mi account from your device. Then go to the developer option and then Mi unlock status. Now click "Add account and device". Your device will ask for login. Now login to your Mi account. I hope it will work.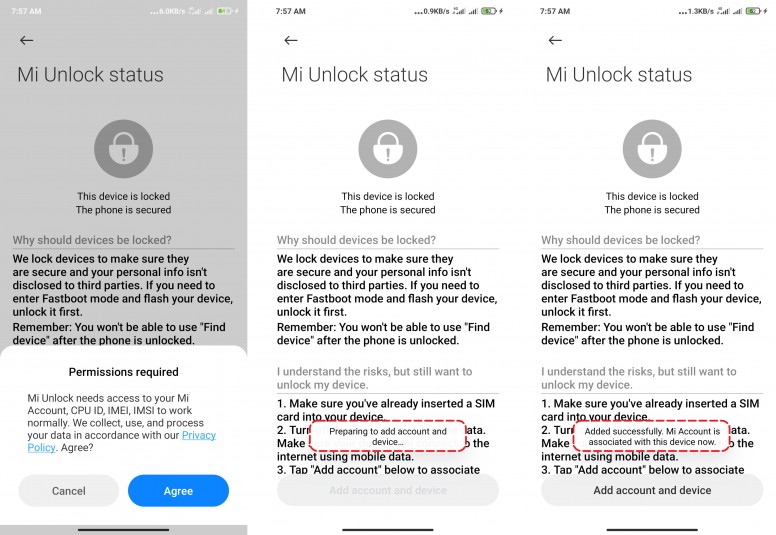 04. Now turn off your device power and go to Fastboot mode by pressing Power and Volume Down (-) at the same time. Then connect your device with Windows Computer by using a USB cable. You need 5-10 seconds for it. If you try to go Fastboot mode but your mobile doesn't go to Fastboot mode then just power off your mobile, then hold press Volume – button and connect the data cable with your mobile and computer.
05. Now open "miflash_unlock.exe" and select "Agree".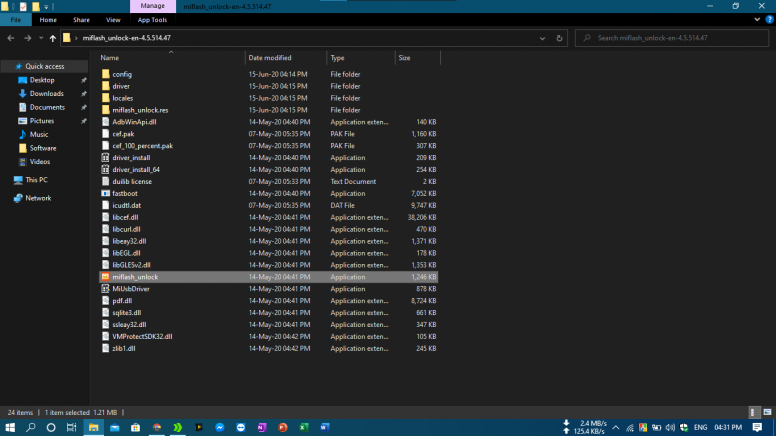 06. Sign in your Mi Account (which was connected with your phone).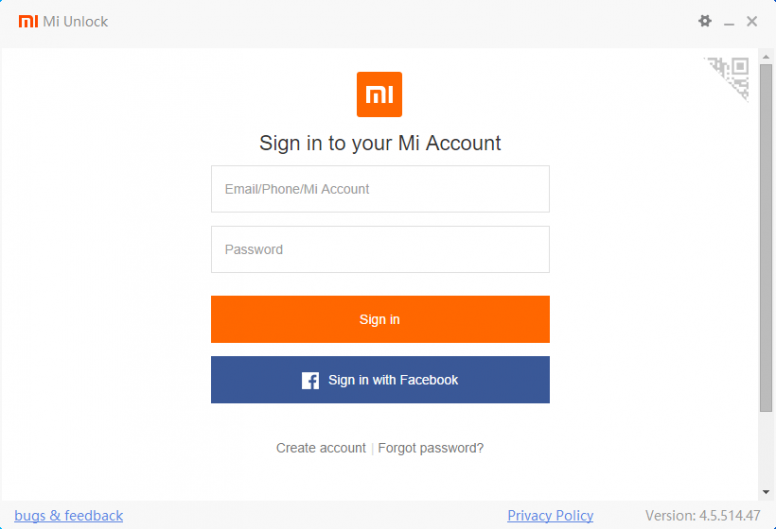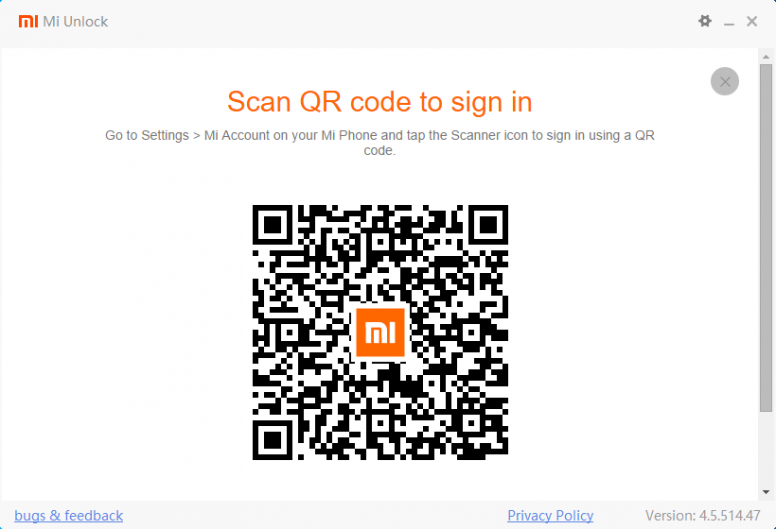 07. If your unlocking tool showing "Phone connected" then your device is successfully connected with your computer. Now press "Unlock". Or if your device showing "Not connected to the phone" then install Mi USB driver. You can find this driver on "miflash_unlock-en-xx.xx.xx" folder. Download ADB driver for PC : Download from here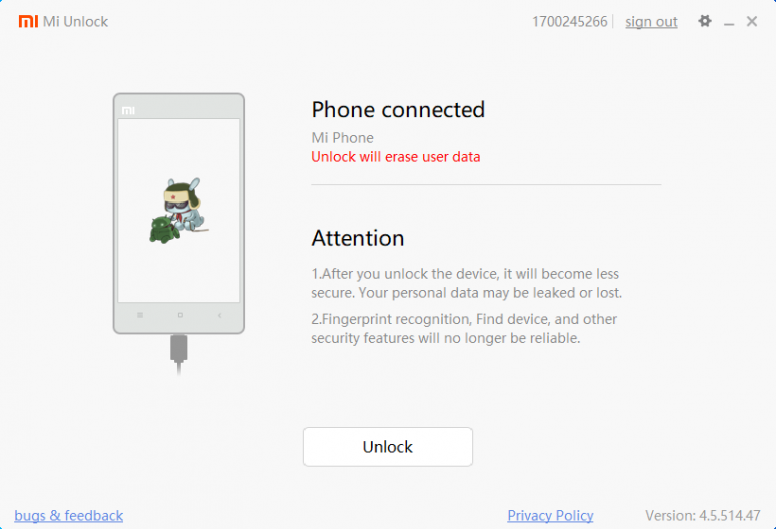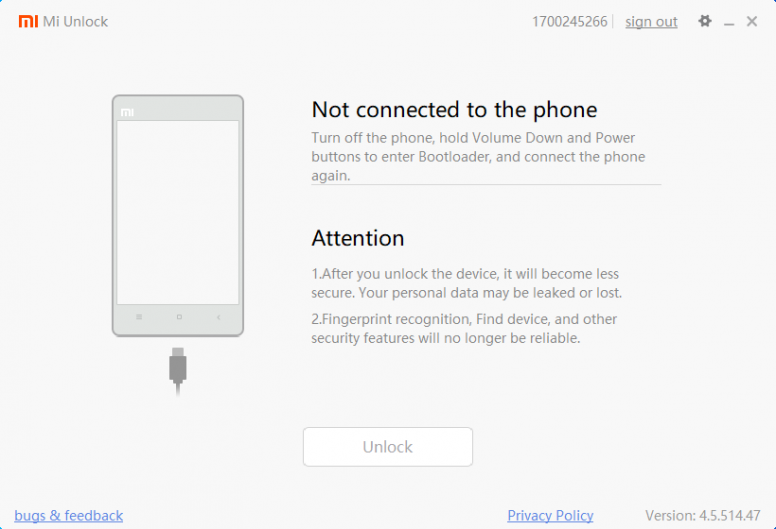 08. Now click "Unlock anyway".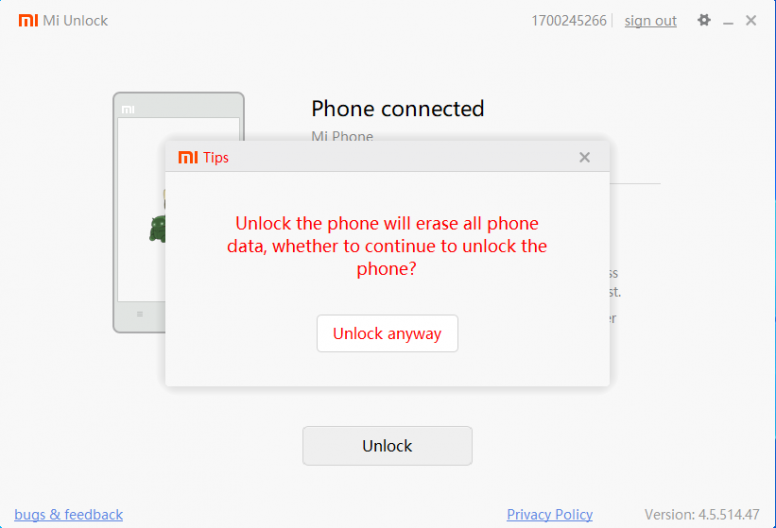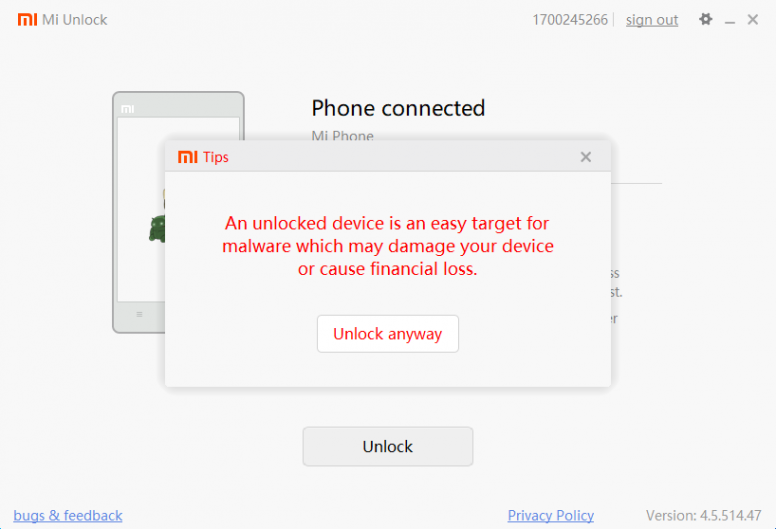 09. If your unlock tool showing you this message "Please unlock 720/360/168/72 hours later". Then wait for the necessary time then try to unlock. Don't worry.
10. After spending the necessary time then again try to unlock your device. After successfully unlocked, your device will be rebooted automatically.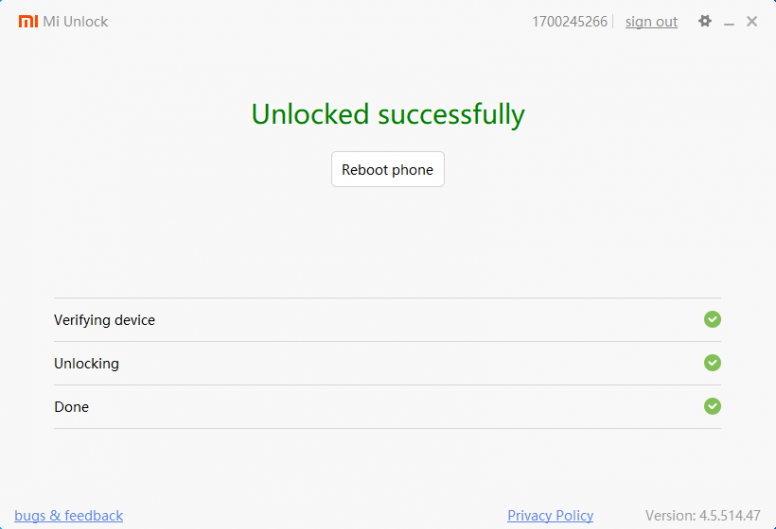 Watch Tutorial
Downloads
Download ADB driver for PC : Download from here
Download "miflash_unlock-en-xx.xx.xx" from here
Enjoy.
Get More By Joining Us On Telegram
We own a telegram channel & you must join us there because we are updating daily working Premium Account, and the latest version of pro apks and many more.