Turn off Facebook Face Recognition on iOS, Android, and Web
Before going ahead with steps, it would be apt to weigh in the trade-off.
So, What's the Trade-Off?
Though turning off the face recognition feature won't have a big impact on your user experience, it would be better to know the downsides. First and foremost, once you have disabled this feature, Facebook will delete the face recognition template and will no longer use the face recognition to suggest that your friends tag you in photos. Do note that your friends can still tag you in images, but the social networking app won't suggest tags.
Another thing worth reiterating is that the face recognition setting is available only for the users who are over 18. That means if you are under 18, you won't see this setting. As for the steps, they are quite similar across mobile and web apps. So, you can use any of your devices to turn it off.
On iOS and Android Device
1. Launch the Facebook app on your mobile device and then tap on the menu button (three-stacked horizontal lines).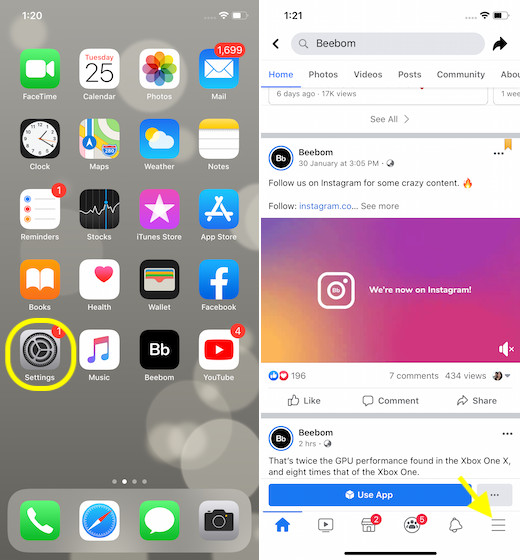 2. Now, scroll down and tap on Settings & Privacy.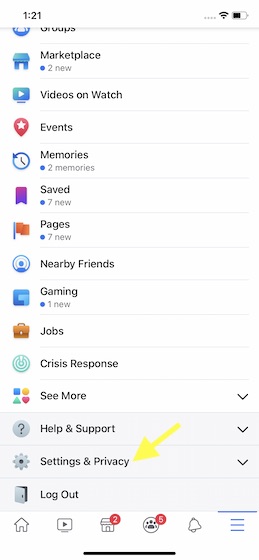 3. Next, tap on Settings.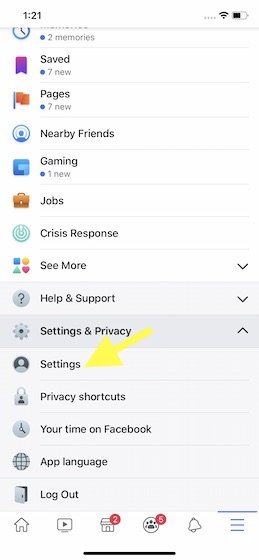 4. Under the Privacy section, tap on Face Recognition.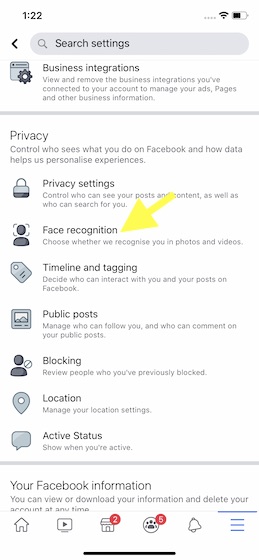 5. Next up, tap on the "Do you want Facebook to be able to recognize you in photos and videos" box.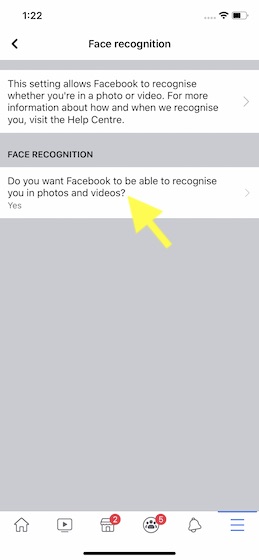 6. Finally, choose No to disallow Facebook to recognize you in photos and videos.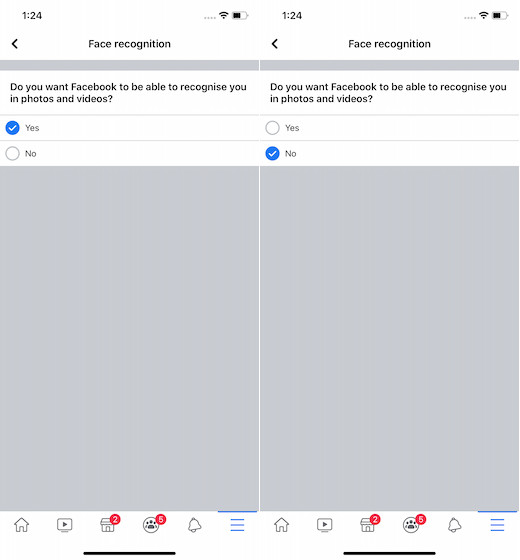 That's it! Facebook will no longer identify you in images and videos shared on the social networking platform.
On Desktop
1. Open a web browser and head over to facebook.com on your computer.
2. Now, sign in to your Facebook account if you aren't already. Then, click on the tiny down arrow at the top right of the page.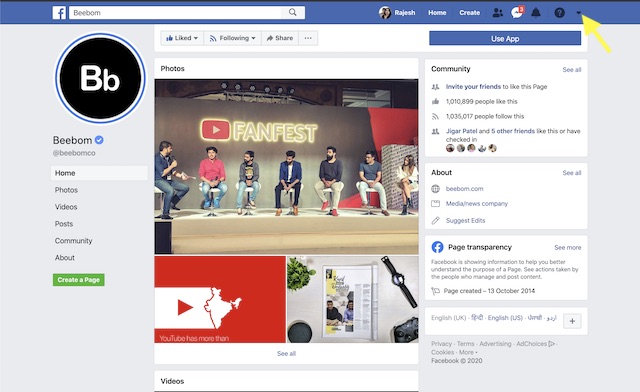 3. Next, choose Settings in the menu.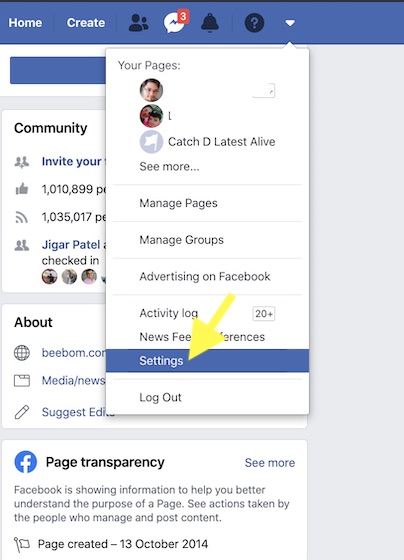 4. Next up, select Face Recognition in the sidebar.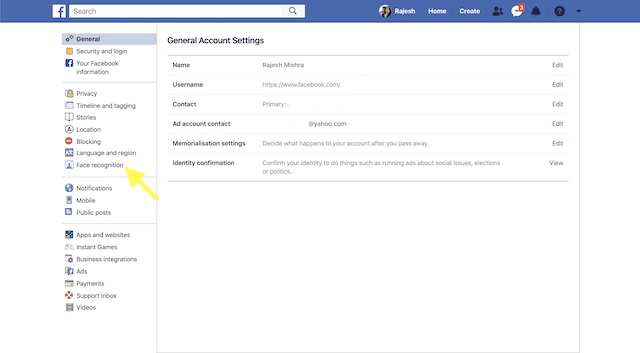 5. Up next, click on Edit which is located next to "Do you want Facebook to be able to recognize you in photos and videos."
6. Now, select No in the drop-down box to prevent Facebook from identifying you in images and photos. After that, click on Close to finish.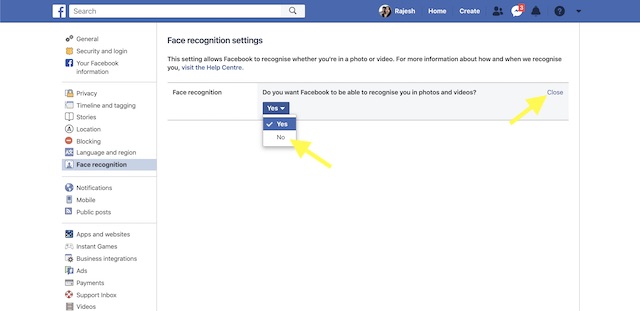 Stop Facebook from Identifying You in Images and Videos for Tag Suggestions
So, that's the way you can prevent Facebook from recognizing you in images and videos. Ever since Facebook data row involving Cambridge Analytica came out in the open, users have been asking for more options to protect their personal information and privacy on the social networking platform. Though the search giant has offered some notable options like the ability to remove third-party access and even delete the account easily, there is still a lot left to be done.
Join our telegram channel to stay updated : telegram channel