Download Google Installer 3.0 APK for MIUI 12 ROMS (Android 10, 9 Pie)
Google Apps, also known as Gapps, are essential apps when it comes to Android phones. The Google Apps package or GMS (Google Mobile Services) packages consists of Play Services APK, Play Store APK, Maps, Google Search App, Contact Sync, and many more.
Download Google Installer APK for MIUI 12
The first MIUI 12 builds available officially from Xiaomi are China ROMS. So naturally they do not come with Google apps and services. You can easily install Gapps with the Google Installer v 3.0 APK from below.
List of Google Apps in Google Installer
The Google Installer generally consists of the following apps, but not limited to this.
Google Play Services
Google Play Store
Google Services Framework
Google Account Management
Google Contacts Sync Service
Google Calendar Sync Service
Setup Wizard APK
How to install Google Apps on MIUI 12 ROM?
Step 1: Download the Google Installer V3.0.apk and transfer it to Android phone storage. Place it in Download folder.
Step 2: Launch the installer APK file as shown below: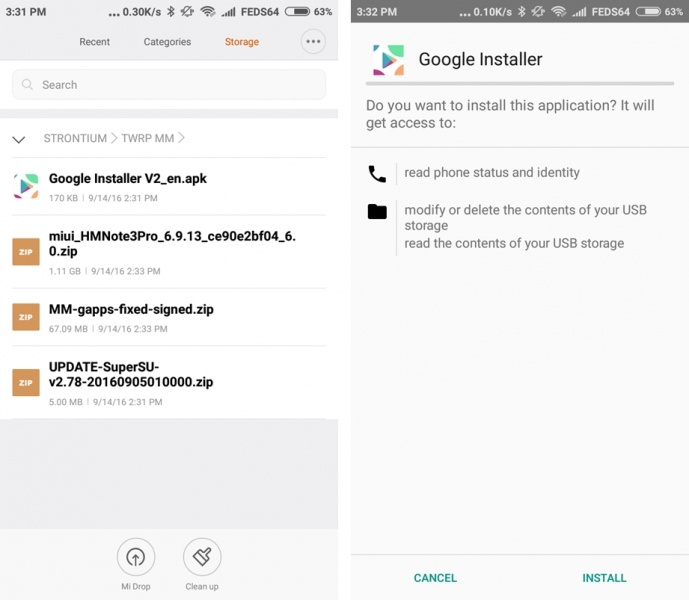 Step 4: Select the Install button. Allow the app to install.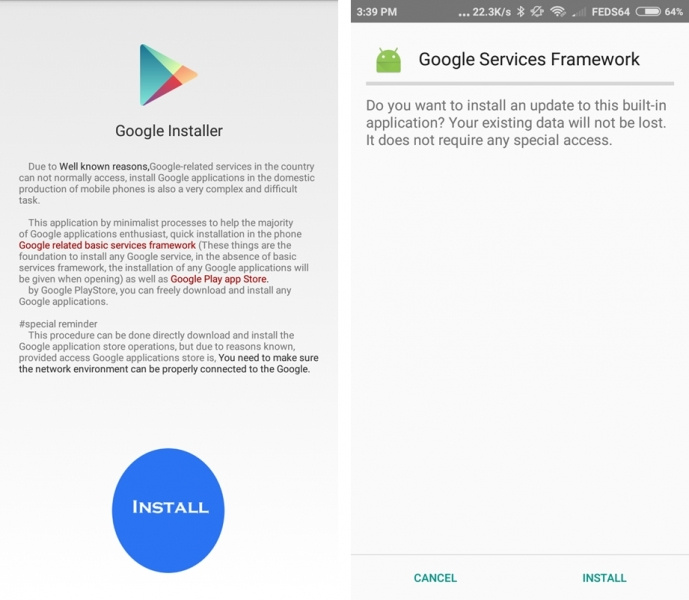 Step 5: Continue to accept all the apps and wait for the installation to complete.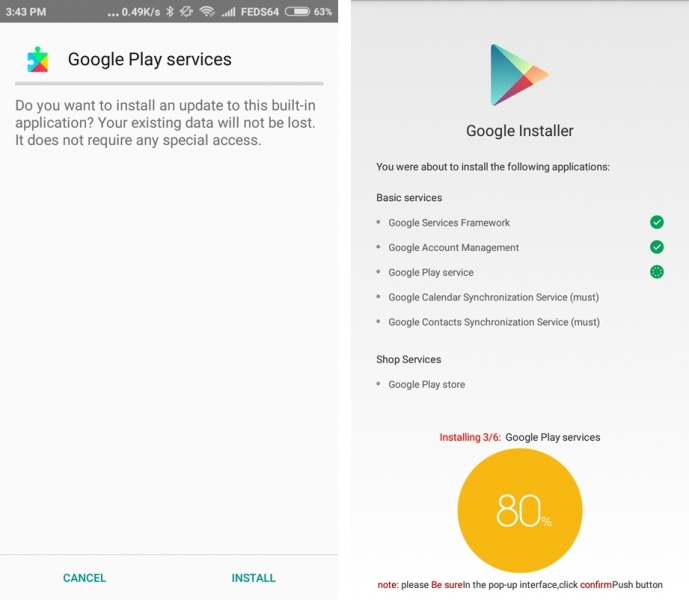 That's it. Reboot the phone once.