Sid Meier's Civilization VI gives you a new way to interact with your empire. The developers, Firaxis Games, allow you to expand your empire across the map in Civilization VI. Although the game is fabulous, still currently, things are not going according to 2K Games. Recently, many users started reporting that after the recent update, Civilization VI Not Launching on their Windows PC.
Nevertheless, users aren't happy with this as they spend their hard-earned money buying it. Also, they are looking for a potential solution to fix the issue. And guess what? Developers have no clue to fix the game not launching issue.
In the meantime, if you are looking for a way to resolve the Civilization VI not launching on Windows PC, then you're in the right article. Yes, here we provide some easy and effective tricks that you can use to fix this game, not launching issue.
After several investigation and trials, we gathered some methods to help you fix the game not launching on Windows PC issue. So, you just need to follow each procedure we listed below carefully.
#Trick 1: Reboot Your PC
I know this is one of the old school methods we use to fix system issues. But, it has the potential to fix the crashing, freezing issues. So, what goes giving it a try? You can save and close all your pending works and restart your PC using the start power button located inside the Start Menu.
#Trick 2: Verify the Integrity of Game Files
You can't just pretend your game to work fine if there're files is damaged or missing or corrupted. So, did you check if any file is missing or damaged on your PC? If not, you have to scan your game file to check if there are any damaged or missing files present.
However, if you don't know how to scan and repair your game file on the Epic Games client, follow the steps given below:
Initially, to start the verifying process, you need to launch the Epic Games client and click on the Library.
Now, locate and select the ellipses icon located at the bottom right corner of the screen of Civilization VI. Then, you'll notice a Verify button. Click on it and wait for verification to complete.
Now, you can simply try opening the game again to see if Civilization 6 launches successfully or still crashes.
However, if verifying your game file doesn't help you fix the Civilization VI Not Launching issue. You can follow the next fix below.
#Trick 3: Update Your GPU Driver to Fix Civilization VI Not Launching Issue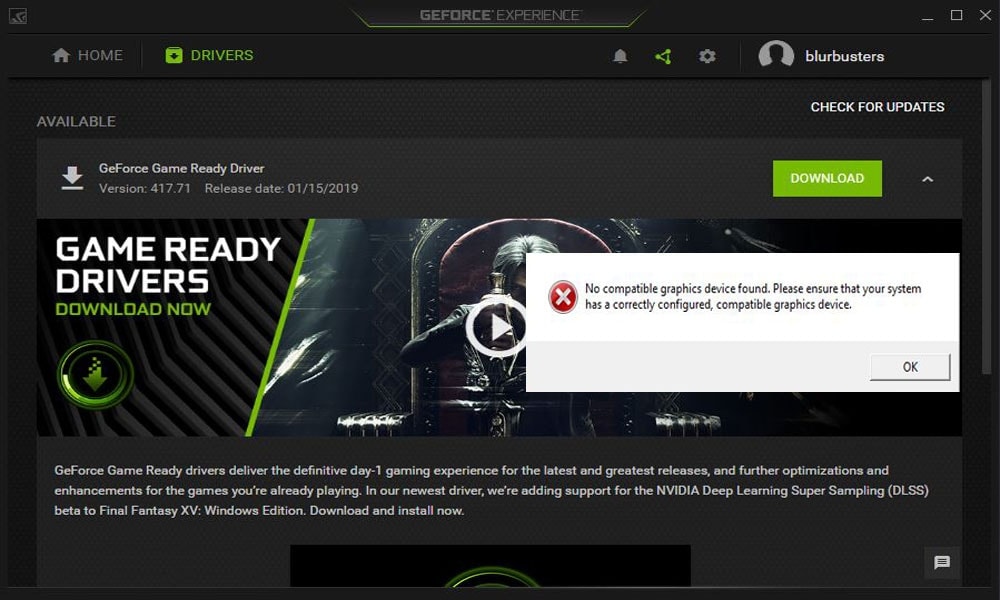 If it is not the damaged or corrupted files issue, then very possible that your game won't launches due to an outdated graphics card driver.
If you're an enthusiastic gamer, you probably know how important an updated graphics card driver is to run any game smoothly. So, we always recommend keeping your graphics card drivers up to date in order to evade performance and compatibility related issues.
However, there are two methods to update your graphics card drivers. Either update it manually or use a third-party application to update it automatically. But, we suggest you do it manually because when you did it manually, the chances of mistake is low.
To manually update your graphics card driver, there are two ways you can use it. The first one is, update it directly from the device manager, and the second one is from the official website of your GPU manufacturer's website.
Once you updated your graphics card driver, run Civilization VI on your Windows PC and check if it launches successfully or not. If nothing is changed, follow the next potential fix.
#Trick 4: Install all Windows Updates
Compatibility issues with the latest Windows 10 are common in this game because it's been now several years since its launch. However, Microsoft regularly releases system updates for Windows 10, but many users ignore that without knowing the importance of that update. So, we always have to install all the system updates on our Windows 10 PC. This will help our PC to perform well. However, if you don't know how to update your Windows PC, follow the steps listed below:
Using your keyboard, hold and press the Win and I key to open the Windows Settings on your Windows PC.
After that, head towards the Update & Security tab and hit the Check for updates button.
That's it. Now, sit back and relax because it will take some time to download and install the available patch update for your PC.
Note: Keep in mind that you have to ensure that you have no other update left. For this, simply repeat the steps until you get a message "You're up to date."
#Trick 4:Perform a Clean Boot to Fix Civilization VI Not Launching Issue
Another potential fix that you have to try to fix the issue. Follow the steps mentioned below to perform a clean boot on your PC.
Using your keyboard, hold and Win and R key to open the Run prompt on your Windows PC and type msconfig. Then, hit the OK.
Now, head towards the Services section and checkmark the box located in front of the Hide all Microsoft services option.
Now, you have to make sure to Uncheck all boxes except Realtek, AMD, NVIDIA, Logitech and Intel. Then, tap on the OK button to save the changes you have made.
After that, simply hold and press Ctrl, Shift and Esc simultaneously to launch the Task Manager, then switch to the Startup tab.
Then, select the programs that you think might interfere. After that, click on disable button and restart your PC.
Once your PC successfully rebooted, run the game and check if your Civilization VI not launching issue get disappear.
#Trick 4: Install the latest Visual C++ Redistributable
However, follow the steps mentioned below to install the latest Visual C++ redistributable on your Windows PC: –
First of all, visit the support page of Microsoft. Then, click the vc_redist.x64.exe file to download the installer.
After that, double-click on the download file and follow the instructions to install it on your PC.
Note: Before installing this, you need to uninstall all the Visual C++ redistributable Programs. But, make sure to use the 64-bit installer.
#Trick 5: Switch Your DirectX Version
Many users are there reported that after changing their DirectX version, the game not launching issue on Windows 10 disappears. Usually, the system allows you to choose the DirectX version at startup. But, for assurance, you can use the .exe file directly from the patch mentioned below:
 C:\Program Files (x86)\Steam\steamapps\common\Sid Meier's Civilization VI\Base\Binaries\Win64Steam. 
You can use this to change your DirectX version and then again check if the game not launching issue on your Windows PC get disappeared.
Wrapping Up
Is this guide helpful for you? Tell us which method worked in your case by commenting down below. Further, you can also check out our other guide too.
These are some potential fix to resolve the Civilization VI not launching on Windows PC. If you still suffering from the same issue even after following the methods listed above. We recommend you to contact to support team; they will surely come up with some solution to sort out the things.