We all have different online accounts these days, and we protect them with password protection. Of course, password protection has always been important, but in recent years it has become even more important.
Although we use passwords to protect our online accounts, they can be cracked by an experienced hacker, especially if your password is easy and predictable. That's why security companies advise online users to follow new and innovative ways to create strong passwords for their accounts.
Although the security of your account depends on a number of factors, it is always best to set up a strong password. To create strong passwords, you can use password generator apps for Android.
So far, there are many password generator apps available for Android that can create extremely strong passwords at any time. However, compared to regular passwords, passwords generated by these apps were harder to crack.
List of 10 Best Password Generator Apps for Android
So, in this article, we will share a list of the best password generator apps for Android devices. Almost all the apps listed in the article were free to download and use. Let's check
Kaspersky Password Manager is a complete password manager app for Android available on the Google Play Store. It provides you with an encrypted wallet where you can store your passwords, addresses, bank card details, private notes, and much more.
The app also provides you with a password generator. With Password Generator, you can create strong new passwords, add them to your Password Vault, and use them in your online accounts.
Dashlane is one of the top-rated password manager apps available on the Google Play Store. Just like every other password manager for Android, Dashlane fills in all your passwords, payment, and personal details where you need them.
It also has a password generator that helps you create highly secure passwords. You can create and store an unlimited number of passwords with Dashlane.
LastPass is a powerful password manager app for Android that offers you many security features to protect your sensitive details. In addition, it has an automated device sync feature that makes everything stored on one of your devices instantly available on other devices.
It provides you with an encrypted wallet where you can securely store the usernames and passwords of all your online accounts. In addition, it has a built-in password generator that can create secure passwords in just one click.
1Password is a full-fledged password manager app for Android that looks beautiful and simple. Since it's a password manager app, it remembers all your passwords for you.
It automatically fills the usernames and passwords into websites and apps. Also, it can be used to create strong, unique passwords for all your online accounts in no time.
NordPress from Nord Security is a password manager that keeps all your passwords secure in one place. It automatically saves and fills in your passwords wherever needed.
Protecting your passwords from hackers gives you a secure wallet. You can save all your important usernames and passwords in a secure vault. The app also helps you create strong passwords in no time.
Although not very popular, Avira Password Manager is still one of the best apps for creating unlimited strong passwords.
Avira Password Manager allows users to create passwords up to 60 characters long and allows users to create passwords using letters, numbers, special characters, symbols, and all.
Bitdefender Password Manager is a password manager app that saves all your passwords and fills them up automatically wherever needed.
It has a password strength advisor that checks the strength of the password and tells you if the password needs more complexity. In addition, cracking passwords in just one click can make it random and extremely difficult.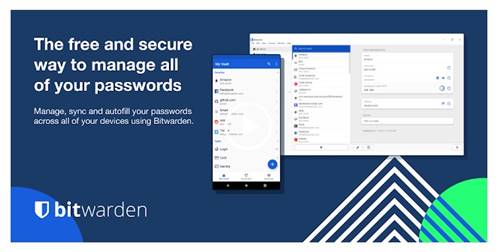 If you are looking for an Android app to create strong, unique, and random passwords based on security requirements, look for Bitwarden Password Manager.
With Bitwarden Password Manager, you can easily create long, complex, and separate passwords for each of the sites and apps you use. In addition, BitWarden Password Manager can manage, store, store and share passwords on all devices.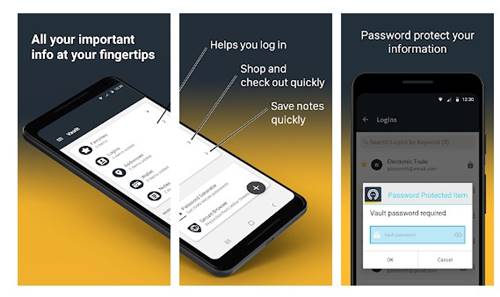 Norton Password Manager is a free password manager app backed by a well-known security company – Norton. Like every other password manager for Android, Norton Password Manager lets you manage your passwords and access your sites quickly.
Once installed, Norton Password Manager stores all your usernames and passwords and syncs them across all connected devices. You can use it to create very strong passwords for your accounts.
mSecure is a password manager app that offers you limited features. Some key password management features were only available in the mSecure Pro version.
With the free version of mSecure, you can save unlimited passwords, filter records, create extremely strong passwords. In contrast, the premium version offers you backup and restore features, custom templates, a security center, fingerprint protection, and more.
Strong passwords seem to be the best and first option when it comes to protecting personal and sensitive information. You can use these free android password generator apps to create very strong passwords. I hope this article helped you! Please share it with your friends too. Let us know in the comment box below if you have any doubts.
Faizan Ansari
Faizan is a Wallpaper Lover. He loves to install and play with Modded Games and Android Apps.
Related posts